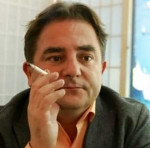 Oto wszystkie (jak narazie) dostępne postacie, jakie można zrobić w grze(obok są skille w które trzeba maxować):
Paladin
Vindicator/Smiter (Smite paladin)
Templar/Foher (FoH paladin)
Hammerdin (Blessed Hammer paladin)
Crusader (Charge paladin)
Ranger (Bow paladin)
Undead Hunter (Sanctuary paladin)
Martyr (Sacrifice paladin)
Mage (Blessed Hammer + FoH paladin)
Vindemplar (Smite + FoH paladin)
Liberator (Charge + Blessed Hammer paladin)
Frost Crusader (Charge + Holy Freeze paladin)
Avenger (Vengeance paladin)
Fanatic Avenger (Vengeance + Fanaticism paladin)
Zealot (Zeal + Fanaticism paladin)
Power Zealot (Zeal + Concentration paladin)
Elemental Zealot (Zeal paladin with lots of elemental damage)
Tesladin / Shockadin (Holy Shock paladin, usually coupled with Zeal)
Missionary (Conversion + Thorns paladin)
Medic (Holy Bolt + Prayer paladin)
Vanquisher (Smite + Blessed Hammer paladin)
Smealot (Smite + Zeal paladin)
Dragoon (Throwing paladin
Fallen Paladin (Auraless paladin)
Amazon
Bowazon - An Amazon using a bow or crossbow.
• Strafazon - main attack is Strafe.
• Multizon - using Multishot as a main attack.
• Frostmaiden - main attacks are Cold, Ice and Freezing Arrow.
• Immozon - Immolation Arrow as a main attack.
• Mageazon - using Arrows with Elemental Damage Skills (Immolation Arrow, Ice Arrow, Frozen Arrow, etc.)
• Sniperzon - using maxed Guided Arrow.
Spearazon - using a Spearclass weapon (including javalins used as melee weapon)
• Jabazon - using Jab as a main attack.
• Fendazon - using Fend as a main attack.
• pikazon - you get the idea:)
Javazon - using a Javelin as throw weapon with main attack lightningfury.
Speedazon - A Bowazon built on using increased attack speed items to be as quick as possible with her attacks.
Tankazon - only uses skills from the Passive Skills tree. and doesn't use bows or spear class weapons. Usually uses runeword "Beast" to change into the WereBear.
Dexazon - A Bowazon that pumps all her Stat points into Dexterity. Uses + Str items to use the good bows.
Burizon - A Bowazon using the unique weapon: Buriza Do Kyanon.
PKZon - specializing in Player Killing. (geglash, buriza, Guided Arrow, lots of life, shaftstop, 40% faster run)
Necromancer
Venomancer / Poisonmancer- uses Poison skills and LR curse.
Pleague Lord - uses Poison Skills and Summonning
Zookeeper - max skell mastery max revive, uses curses and CE to kill monsters
Golemancer - Max gholem mastery + max a gholem (fire or iron) main killing power is CE and curses
Bone Necro = uses Bone Skills (Spirit, Spear, Teeth, Wall, Prison, Armor)
Meleemancer - fights hand-to-hand and uses curses and Bone obstacle spells.
Daggermancer - Uses Poison Dagger as his main attack. Also uses curses. + a gholem
Bowmancer - A Bow using Necromancer.
Lord of Mages (LoM) - using maxed Skeleton Mages and max skell mastery with Lower Resist and Fire Golem.
Skeleton King - Only uses Bone spells and skeleton spells
Arty Necro - concentrates on ranged attacks: Poison Nova, Bone Spirit (or spear) + a gholem and Lr curse
Overlord - Max gholem mastert skell mastery skeleton skell mages, a few points in revives and a gholem (does NOT kil with curses)
Dentist - maxed teeth
Naked mage - necro without any equpment
Mojomancer - uses ONLY curses, can't be played without a party.
PKnecro - max Bone Spirit + bone armour + Bone prison heavily invests in life. aslo uses Lr and IM curse
Commandomancer - uses Summonig spells and rw "beast"
Barbarian
WW Barb - using Whirlwind as a main attack.
Old school Lancer - pre-lod ww/lance combo barb (like the Burizon now, named after a weapon that was very powerfull with a certain skill)
SS Barb - A WW Barb using a sword and shield.
Frenzybarb - uses Frenzy as his main attack.
Bowbarian - A Bow wielding Barbarian.
Throwing Barb - Throwing weapons using barb, maxing throw mastery and BO, base life (or VERY litle) 1 point or max double throw. and uses howl or grim ward.
Singing Barb - Has maxed war cry, BO heavy invsestments in Nrg dubble weald wands (suicide bransh and/or
Frogarian - This Barbarian uses Leap Attack as a main skill.
TankBarb- barb who tanks (does NOT use ww, and does NOT dubble weald)
• PI barb - maxing BO and uses lots of damage reducing equipment
• Ironbarb - A Barbarian maxing out Shout, Concentrate and Iron Skin. Also uses the highest defense armament he can find.
Berserker - uses Berserk as a main attack.
Snakebarb - a lance using tankbarb
Fister - uses Bash and a lot of elemental dam charms and + minimum dam items, does NOT use anything in his weapon slot.
PKbarb - uses banana star (with hel rune), ww, has moderate PI equip, lots of life and VERY fast run/walk
Ironman-barb or LoL-barb (living of the land) - barb who doesn't use NPC shops. usually has a few points in find pot and find item and does NOT max a mastery. (this is the most in your face unter-variant you can play in d2)
Jump Singer - uses Jump + War Cries
Zeal Barb - uses rw "Passion" and skill "Zeal" from it
Sorcress
Old school Tweaker Sorc - max static max FO lots a faster cast equip. (outdated design)
specialist
• Lightning Only Sorc (LoS) - Only Lightning Skills are used.
• Fire Only Sorc (FoS) - Only Fire Skills are used.
• Ice (Cold) Only Sorc (CoS) - Only Cold Skills are used.
Old School Sorc (D1) - Uses only skills known in D1 (with some imagination, meteor can serve as elemental and static as flash)
Blazestormer - This Sorceress uses maxed Blaze, maxed Thunderstorm and maxed Masteries for Fire and Lightning.
Innovator - Frost Nova and Nova are the only skills used by this sorceress. (Good luck with this one)
Sparkler - A Sorceress using maxed Charged Bolt and Lightning Mastery. often backed up with hydras
Naked Babe - A Sorceress wearing no equipment. (also naked mage under necro)
Newschool Tweaker - Fast-Cast items + non timer skills (GS or Fire Ball)
Enchantress (Melee Sorceress) - This Sorceress maxes out Shiver Armor, Enchant, Fire Mastery and Thunderstorm. She fights at the front line with a melee weapon.
Bowsorc - A Sorceress using a bow.
Tankasorc - tanks monsters herself to keep them in AoE spells range (is a mix between barbasorc and Melee Sorc)
Barbasorc - has more life than mana so she is immune to the blood mana curse, usually (but not always) uses skills that have a timer anyway (FW FO) and puts more than 1 point in warmth.
Lightning Sorc - uses chain lightning and lightning as main attacks. (not to be confused with LoS)
Infernosorc - Uses Inferno as main attack, needs to have a super high lvl inferno and warmth to work well past normal.
Novasorc - uses nova, lots of mana (LOTS of mana) and faster cast. (not to be confused with Innovator)
Magic finder - Max FW, Fire Mastery and max FO, puts 5-10 points in Cold mastery (she has almost no +skill items) usually a babasorc type.
Pksorc - max FO, max Cold mastery, max light mastery, max Thunder Storm heavy investment in life and even more than 1 point in teleport.
Druid
Shifter - A Shape Shifting Druid.
• Wolf Shifter/WolfDru/ Wolverine/lots of names tongue.gif - A Werewolf Shape Shifting Druid. Also known as a WW Druid.
• Bear Shifter - A Wear Bear Shape Shifting Druid. Also known as a WB Druid.
Summoner - A Druid using Summon Skills only
Elementist - A Druid using mainly Elemental Skills.
Botanist - This Druid only uses the Vines/Creeper Skills.
The Crow - This Druid maxes out the Ravens Skill.
Windbreaker/Wind Dru - A Druid using Wind skills (Arctic Blast, Cyclone Armor, Tornado and Hurricane)
Bowling Druid - A Druid using maxed Molten Boulder as a main attack.
Unnamed? - uses a combination of all 3 trees (yes, has points in both Shapeshifting and Elemental)
Fire Claw - Also known as FireDru but it can be mistaken with ( Druid using fire based elemental skills like armageddon firestorm ) Druid using fire claw skill at werebear form he usualy do loads of fire dmg and have as fast as possible weapon ( complaying to only weapon ias bonuses as werebear ) like phase blade with 6xShael rune .
brainlessblaster - brainless druid using arctic blast as main attack very weak and have lack of imagination .
RabbieWolf - a Werewolf uses Rabies.
Shockwave Bear - a Werebear uses Shock Wave
Assain
Trapper (Trapassin) - An Assassin using Traps as main skills. Specifically Lightning Sentry, Wake of Inferno and Death Sentry.
Fire Trapper - uses fire traps
Psychic - This Assassin uses mainly Shadow Arts. her Merc and Shadow Master do the main killing.
Bowassin - Assain uses maxed Venom, usually with Widow Maker
Mind Slayer - Psychic Hammer and Mind Blast are this Assassins main attacks.
Ninja - This Assassin uses Blade Fury
Viper - An Assassin using Venom as a main skill. Coupled with poison charms and a 6 Perfect Emerald bow she can dish out some serious poison damage.
Kickassa - Assasin using kick skills to kick asses of oponets :] .
WW Assain - uses skill Whirlwind from runeword "Chaos"
PKasn (magekiller) - max dragon flight, max tiger strike and heavy investment in life
Wszystkie informacje pochodza z serwisu
http://http://www.diabloii.net/
Wiem, że zaraz będzie, że "każdy umie ctrl i c wcisnąć, co mi to da jak nie ma tu żadnych taktyk", ale postanowiłem że to taka ciekawostka odnośnie d2. A co do taktyk to jak ktoś wybierze postać i poprosi to mogę poszukać tej konkretnej takty :]